Reviews of the Week
Congratulations to Meadows Manor (Assisted Living) & ResCare (In-Home Care)
Last updated: Apr 02, 2012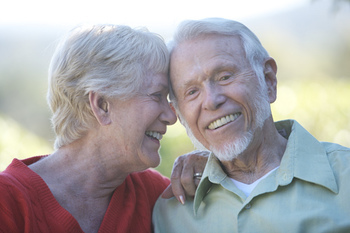 Among the hundreds of reviews that were submitted to Caring.com last week, these two, 5-star consumer ratings were particularly worthy of highlighting...
Assisted Living
Congratulations to The Meadows Manor in Dallas, Pennsylvania for receiving praise from "jgnwbn," whose mother moved there after being diagnosed with early-stage Alzheimer's disease.
"It was hard for mom to give up her independence and did not realize she had problems. The staff was so kind to her and very patient. They went above and beyond to make sure she was well cared for, ironing her blouses, making sure she was involved in activities. We were contacted often about her progress and needs, and although we live far away, we were a part of her care," this reviewer said.
Read the full review for The Meadows Manor here.
In-Home Care
Congratulations to ResCare in Tifton, Georgia for receiving praise from "Possum," whose son has been a client for about 5-6 years.
"They are the best caregivers I have found and do a wonderful job with my son...Without the break from ResCare every morning, I would not make it," she said.
Read her full review for ResCare here.
More Information about Ratings & Reviews on Caring.com
Still have questions about the program, or suggestions for how we can improve it? Please don't hesitate to get in touch with our team!