Reviews of the Week
Congratulations to Brightview Assisted Living & Angel Corps Home Care
Last updated: May 21, 2012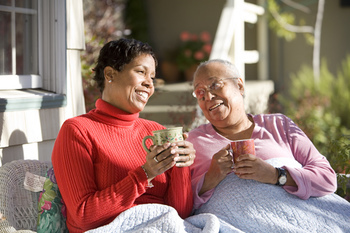 Among the hundreds of reviews that were posted to Caring.com last week, these two, 5-star consumer ratings are particularly worthy of highlighting...
Assisted Living
Congratulations to Brightview of White Marsh in Baltimore, Maryland for receiving praise from "maryjangel," who has a loved one living at this community.
"You walk into a light filled spacious gathering area where the receptionist is always ready with a smile. Activities line the day and the facility is well kept inside and out," Mary wrote. "The employees are compassionate, friendly and helpful to the residents and their families."
Read her full review for Brightview, including her notes about the memory care unit, here. If this assisted living community has helped your family as well, please submit your own review too: https://www.caring.com/local/assisted-living-facilities-in-baltimore-maryland/brightview-of-white-marsh/reviews/new.
In-Home Care
Congratulations to Angel Corps in Fort Wayne, Indiana for receiving praise from Michelle, a.k.a. "#2daughter," who has used their services for her mother who has Alzheimer's disease.
"I am deeply grateful for the aides that assist my mother with her daily care. They're patient, understanding, respectful, calm, encourage, praise and laugh with her even if she doesn't remember," Michelle wrote. "They greet her with compliments when they arrive, talk to her and hug her when they leave. You can see it in her face, that it makes her feel good! It's special attention just for her."
Read her full review for Angel Corps here. If this in-home care provider has helped your family as well, please submit your review too: https://www.caring.com/local/in-home-care-in-fort-wayne-indiana/angel-corps/reviews/new.
More Information about Ratings & Reviews on Caring.com
Still have questions about the program, or suggestions for how we can improve it? Please don't hesitate to get in touch with our team!