Older Patients, Wiser Care
The Patient's Heart Medications Were Inadvertently Stopped. How to Safely Restart Them?
Last updated: Jan 15, 2010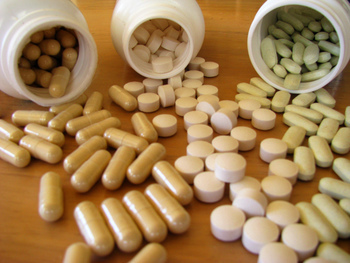 The case: Lost in transition
Last week, I wrote about 85-year-old Mr. Z. Like many older people, he'd had trouble recovering strength after a hospital stay (for a painful inflammation of the colon).
But I discovered another big problem. Somehow during his stay, all his blood pressure and heart medications had been stopped.
I was surprised. It's not uncommon to hold blood pressure medicines when someone is sick enough to need the hospital, because serious illnesses can cause blood pressure to fall dangerously low. But Mr. Z. has a bad heart. Just within the previous year, he'd been hospitalized both for angina and for worsened congestive heart failure. For him, good blood pressure control is essential: It helps his day-to-day comfort and lowers his chance of another heart attack. Still, somehow he'd been discharged from the hospital with no heart medications. And no one had notified me, his primary care doctor, of any medication changes "" or even that he'd been hospitalized.
Now, three weeks had gone by. He'd been staying at a rehabilitation facility since his hospital discharge and was at my office for a follow-up visit -- and his blood pressure, unsurprisingly, was way too high. He was feeling short of breath.
The challenge: Restarting the usual meds safely
Going from the hospital to a skilled nursing facility, or from rehab back to home, is what experts call a "transition in care." Unfortunately, information doesn't usually move as quickly as the patients do. Often, unless someone has made a special effort to keep an eye on the medication list, after a hospital stay people find themselves like Mr. Z: off many of their usual pills, even though they still need them.
I worried that it might be too much of a jolt to his heart if all four of his heart medications were restarted at the same time. I asked to see Mr. Z. a few days after restarting the first of the medicines, but his caregiver wasn't sure she'd have time to bring him back so soon.
The solution: Checking blood pressure at home
Fortunately, Mr. Z. had a home blood pressure machine at home, and a visiting nurse had previously confirmed that the machine was accurate.
So we made a plan for Mr. Z. to start taking a low dose of just one of his heart pills, and his caregiver promised to check his blood pressure every day at the same time.
Four days later, the caregiver read me the blood pressure numbers by phone. They weren't too low, so we restarted another medication. By working together this way, through home monitoring and phone contact, within two weeks we were able to get Mr. Z. back on his usual medication regimen, without the caregiver having to shuttle him back and forth to our clinic. Mr. Z's shortness of breath got better.
My prescription for caregivers: - Always follow-up on your loved one's medications after a care transition (from home to hospital, from hospital to rehab, from rehab to home). Check if the person has been put back on his or her usual medications, or get a clear explanation for why any medications have been stopped or changed. - Also check in with the primary care doctor to alert him or her of a transition in care and to ask to help check the medications after hospitalization. - Consider investing in a home blood pressure machine, which can help doctors adjust medications without as many office visits. Be sure to have a professional check the accuracy of your machine regularly (every 6-12 months is probably reasonable).
Have you or your loved one had trouble getting your usual meds restarted after a hospital stay? Have you ever used a home blood pressure machine? I'd like to hear how it went.