Older Patients, Wiser Care
Four Smart Responses to an Alzheimer's Diagnosis
Last updated: May 17, 2010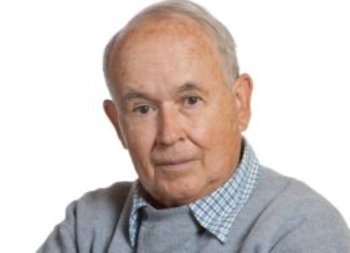 I like panel reports from the National Institutes of Health (NIH) because, like the new NIH report on Alzheimer's, they bring us all a credible "bottom line" conclusion.
This time, though, their findings were a bit disheartening: Despite the continuing parade of promising studies suggesting ways to lower the chance of developing Alzheimer's dementia "" such as exercising more, taking the right drugs or vitamins, or doing certain puzzles "" the panel found that nothing has yet worked well enough to be considered preventive. Nor has anything been definitely proven to prevent cognitive decline.
What about all the exciting and encouraging research going on in Alzheimer's? Well, in some cases, like cognitive training ("brain fitness") and physical activity, the panel found that certain interventions had shown promise in small studies, or in one single study, but hadn't yet been proven in several longer-term studies.
Disappointing -- but that doesn't mean caregivers should take home the message, "There's nothing to do." Although we don't yet have good proven ways to prevent or slow down Alzheimer's disease, caregivers can do many things once a loved one has been diagnosed with Alzheimer's or another dementia. In fact, I find that often families are better able to focus on learning to live with Alzheimer's, once they stop focusing on the search for a magic bullet to stop or slow the disease.
My prescription:
Here are four things in particular that I recommend to families of those newly diagnosed with Alzheimer's:
Consider signing up for a research study on dementia. If you want to try a possible treatment for dementia, why not contribute to science while you do? Advantages of being in a research study include special monitoring for side effects and complications of dementia, and often the research team can help caregivers access extra resources and support. Especially useful to research: Those dementia sufferers who agree to have their brains eventually autopsied, which remains the gold standard for diagnosing Alzheimer's and helps doctors piece together just what might've been going on in a person's brain during his or her lifetime.

Explore whether medications being taken can have side effects on the brain. Although there's not yet a magic pill that makes Alzheimer's dramatically better, plenty of pills can make Alzheimer's symptoms worse. These include sedatives, certain medications for overactive bladders, and some antihistamines. Ask the doctor if any of your loved one's medications can cause "anticholinergic" side effects or otherwise cause confusion. Often a substitute with less chance of affecting the brain can be found. Don't forget to have over-the-counter medicines reviewed as well; the "PM" part of many drugs, for example, is is an antihistamine that can worsen confusion in dementia patients.

Get help in working out a personalized strategy to maximize an Alzheimer's patient's abilities and safety. Although it's hard to stop the slowly worsening brain changes, some smart thinking about the home and living environment can help a patient with Alzheimer's do much better. For instance, developing a system of lists and reminders might help a person with early Alzheimer's remain organized. Maintaining a predictable routine helps. Of course, every individual and every home is different, so personalizing things is key. Memory centers and caregiver support centers sometimes provide lectures or counselors to help families figure out a good plan.

Help your loved one maintain general habits for good health. These include regular exercise, quality social interactions, not smoking, and maintaining a healthy weight and blood pressure. Although so far none of these have proven to dramatically affect the course of Alzheimer's, exercise and sensible eating can improve overall health and quality of life of any older person, including one with dementia, in countless ways.