FYI Daily
You Gave, Now Save -- Find the Benefits You're Due
Last updated: Feb 17, 2012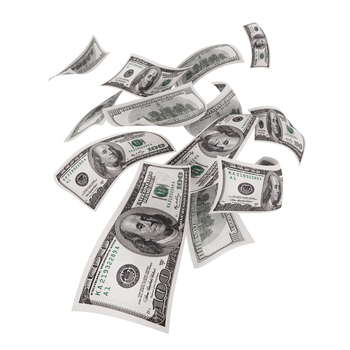 Government benefits to older Americans might not be as ample as many would wish -- but a surprising portion of the benefits that currently exist are going unclaimed by those who are eligible. In fact, some $20 billion worth is lost by low-income adults not enrolled in programs designed to help them, says the National Council on Aging (NCOA).
Now an effort is underway to convince more families to access these financial breaks, which include programs for subsidized prescription drugs, food stamps, help with heating bills, subsidies to lower Medicare premiums, home care aides, respite care, tax relief, transportation programs, legal assistance, and more.
"You gave, now save," is the slogan for a new campaign by the NCOA and the National Association of Area Agencies on Aging to encourage older Americans to claim the benefits they're due.
"Especially with the older old, they don't want to take what they consider "˜welfare.' They'd rather do without...in some cases, these are programs people have invested in throughout their working lives, "Sandy Markwood, chief executive of National Association of Area Agencies on Aging, told Paula Span in the New York TImes blog, "The New Old Age."
More than 70 percent of callers to the National Council on Aging's Benefits CheckUp website were eligible for some form of aid that they weren't already claiming. To find out if you're eligible, you can access these government clearinghouses:
The Eldercare Locator, a public service of the National Administration on Aging, at www.eldercare.gov or by calling 800-677-1116.

BenefitsCheckUp, a service created by NCOA (online only).
Some of the programs are available everywhere, but others are state-based. Most require annual income at or below the federal poverty level ($10,890). The two services ask about income, geography, and other factors.
(See examples of other government benefits you may be missing out on. Additional benefits to be aware of include Veteran's benefits and Medicare coverage of procedures and devices.)
As the NYT's Span quotes her Aunt Minnie: "If you don't ask, you don't get."
Image by Flickr user 401kcalculator.org, used under a Creative Commons Attribution-Share Alike license.