FYI Daily
Will National Alzheimer's Plan Make a Difference?
Last updated: Feb 23, 2012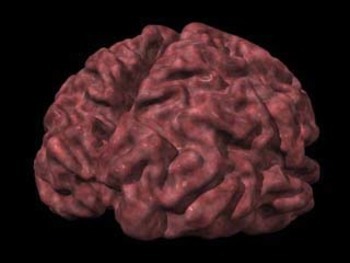 Well, it's finally finished: the U.S. Department of Health and Human Service's Draft National Plan to Address Alzheimer's Disease. As previously announced, the plan attempts to meet the goal of finding effective ways to treat and prevent Alzheimer's disease by 2025.
To reach these objectives, proposed strategies include revising the ways research is done and coordinating collaboration between public and private concerns. But as Shirley S. Wang in the Wall Street Journal "Health Blog" observes, "The devil is in the details."
Questions about how realistic the National Alzheimer's Plan is and whether there's adequate funding have percolated for months. Adequate funding is particularly iffy given the economic climate. Of course, caring for the Alzheimer's epidemic is also a drain on the health-care system and worker productivity.
The plan also includes focusing on issues of immediate benefit to the millions of Alzheimer's family caregivers: ways to improve care, to expand caregiver support, and to raise public awareness.
There's an emphasis on developing "culturally sensitive" education, training, and support materials. Says the report: Caregivers report that they feel unprepared for some of the challenges of caring for a person with Alzheimer's disease--for example, caring for a loved one with sleep disturbances, behavioral changes, or in need of physical assistance can be an enormous challenge. Giving caregivers the information and training that they need in a culturally sensitive manner helps them better prepare for these and other challenges. The actions to achieve this strategy include identifying the areas of training and educational needs, identifying and creating culturally appropriate materials, and distributing these materials to caregivers.
The plan also proposes to help caregivers in these ways:
"identify unmet service and respite needs"
"identify and disseminate best practices for caregiver assessment and referral through the long-term services and supports system."
"review the state of the art of evidence-based interventions that can be delivered by community-based organizations."
"develop and disseminate evidence-based interventions for people with Alzheimer's disease and their caregivers"
"support caregivers in crisis and emergency situations"
A lot is already known about what caregivers need. The sticky wicket is connecting them with the services that can help them. And that comes back to money.
Can we afford these worthy goals? Can we afford to ignore them?
Image by Flickr user IssacMao, used under a Creative Commons license.