FYI Daily
When End-of-Life Treatment Isn't What Anyone Has in Mind
Last updated: Oct 27, 2011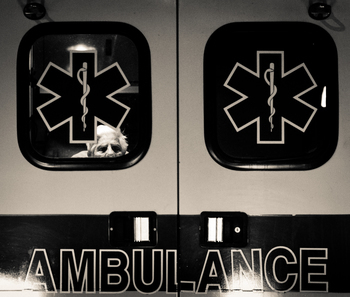 Here's a story that may resonate with the worst fears of some caregivers, or worse, the actual experiences of others: A 98-year-old veteran with longtime dementia worsens after his wife's death, then seven months later breaks his hip, which impairs his excellent mobility -- and leads him, within the short order of a month, to surgery, four different medical facilities, and finally death.
"Only the last place, the hospice, appeared willing or able to provide care and comfort to a man who was obviously at the end of his life," writes Sarah Stephens of Boston in this CommonHealth blog at WBUR.org, part of National Public Radio. "Each facility admitted its failure to address my father's needs by moving him on; each transition increased his stress and suffering."
Stephens's moving, and all too common, personal story was prompted by an earlier Brown University study that "transitions" in health care among those with cognitive issues are associated with poor end-of-life care outcomes.