FYI Daily
Warren Buffett's Prostate Cancer: A Common Diagnosis
Last updated: Apr 17, 2012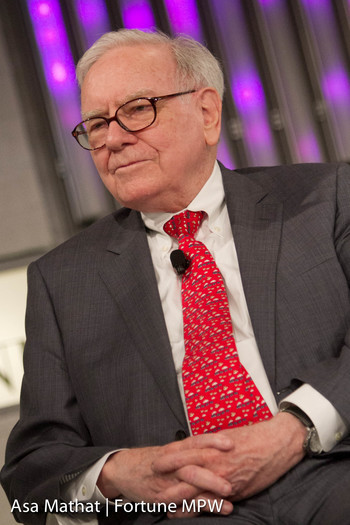 Forget the Buffett Rule, which was blocked in the Senate this week. Berkshire Hathaway chief executive Warren Buffett pushed those headlines aside when he announced that he's been diagnosed with Stage 1 prostate cancer. It's "not remotely life threatening," he said in a news release.
Buffett has plenty of high-powered company, reports Forbes, including these prostate-cancer survivors:
Rudy Giuiliani, former New York City mayor
John Kerry and Bob Dole, U.S. senators (and failed presidential candidates)
Nelson Mandela, former president of South Africa (now 93)
Joe Torre, former New York Yankees manager
Singer-actor Harry Belafonte
Andy Grove, former Intel CEO
Colin Powell, former Secretary of State
Businessman Mike Milken, who started the Prostate Cancer Foundation.
It's quite a prestigious "club," even though the price of membership isn't one most men would pay eagerly. According to the American Cancer Society, the five-year survival rate for prostate cancer is nearly 100 percent and the 10-year survival rate is 98 percent. Still, Forbes notes that those who have died of prostate cancer include actor Telly Savalas, musician Frank Zappa, scientist Linus Pauling, and psychedelic drug advocate Timothy Leary.
Prostate cancer is the second most common cancer in American men after skin cancer. There are early warning signs of prostate cancer that often go unnoticed.
Buffett's cancer was discovered when screening revealed that his prostate-specific antigen levels jumped and warranted a biopsy. He plans to undergo a two-month treatment of daily radiation that will begin in July. "I feel great," he says, "as if I were in my normal excellent health ""- and my energy level is 100 percent." He's 81.
Image by Flickr user Fortune Live Media, used under a Creative Commons license.