FYI Daily
Walk Safer: New Shoes for Alzheimer's and Arthritis
Last updated: Oct 25, 2011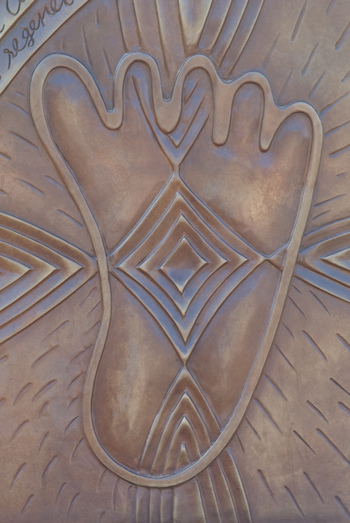 Jerry Lewis used to sing, "You'll never walk alone" to his kids with Muscular Dystrophy. Now smart new shoes with safety built right into them mean that someone with Alzheimer's disease or arthritis won't be walking alone, either. They can walk with high tech help.
For Alzheimer's: Shoes with built-in GPS devices that help locate people with Alzheimer's disease who tend to wander or get lost have finally hit the market. A product of GTX Corp. (a GPS manufacturer) and the footwear firm Aetrex Worldwide, the sneakers are appropriately laces-free and can be programmed to trigger an alert if the wearer goes past a set "geofence." Unfortunately they cost $300 a pair.
For arthritis: The Walking Company has begun selling a bioengineered shoe that reduces osteoarthritis knee pain by subtly adjusting foot angle. It's a collaboration with the Stanford Longevity Center's Tom Andriacchi, a world-class expert on gait and osteoarthritis who did extensive studies in a biomotion lab to design the special sole. These sneakers set you back half as much: about $140 a pair.
And for diabetics: Nothing new but always worth noting: Experts say any old pair of shoes in your closet that gets you out the door and exercising can help lower blood sugar. Cost: Free.