FYI Daily
Vitamin D: The Latest Overhyped Nutrient?
Last updated: Dec 20, 2011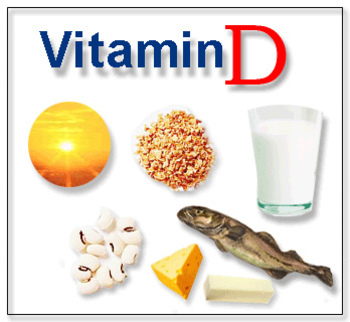 Vitamin after vitamin has shown incredible disease-fighting promise and soared in the public imagination as a don't-miss supplement -- at least until more research catches up with the hype and the verdict switches to, "Not so fast!" Now add vitamin D to the list, according to two new research reviews in The Annals of Internal Medicine.
They showed that there's little evidence that vitamin D protects against cancer (except possibly colon cancer). Nor does it seem to protect against heart disease or against fractures when taken by itself. Taken with calcium, however, vitamin D does appear to be protective for bones in older adults.
Some studies reviewed even suggested that vitamin D may increase the risk of cancer in men (but not women). In women, one study showed that side effects included increased bladder stones and kidney stones in women.
Vitamin D does seem linked to blood vessel health and the hormones that influence blood pressure, but a link to heart disease prevention doesn't seem to follow, the review says. (Vitamin D levels may simply be a marker for other health problems that put a person at risk of stroke or heart attack.)
One of the reviews was commissioned by the U.S. Preventive Services Task Force, says CBS News. The task force is updating its recommendations on vitamin D for cancer and fracture prevention in January 2012.
In the meantime, find out how much vitamin D an adult should take every day, according to current recommendations. The Institute of Medicine says many people (especially those under age 70) already get the recommended amounts from sun exposure and from foods like fish and fortified dairy products.
All of which leaves consumers to contemplate these questions: To supplement or not to supplement? What kind and how much? They're among the more confusing, and contradictory, health questions of our time. More and more evidence suggests against a one-size-fits-all answer.