FYI Daily
To Drink or Not to Drink?
Last updated: Nov 02, 2011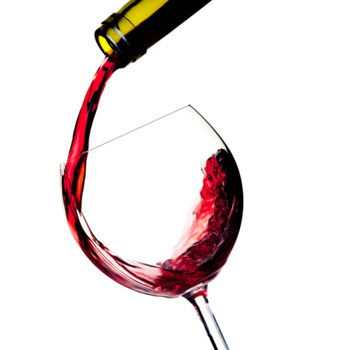 In the latest in seemingly conflicting medical advice, regular drinking may increase the risk of breast cancer, while a compound found in red wine may significantly boost metabolism, leading to likely weight loss.
A recent study published in the Journal of the American Medical Association followed 100,000 nurses for a decade, and found that those who drank daily had a 0.7 percent increase in breast cancer risk.
Meanwhile, a very small study published in Cell Metabolism followed 11 obese but healthy men as they took 150 mg of resveratrol daily for 30 days, and found that the men had significant metabolic changes, including lowered blood pressure and blood sugar and reduced fat in the liver, similar to those seen in people on restricted-calorie diets.
Of course, both these studies need to be taken with a grain of salt (or perhaps a few salty crackers and some fancy cheese).
NPR reports that the authors of the JAMA study say they wouldn't draw too many conclusions about the findings. There's no evidence that stopping drinking would lower one's risk of breast cancer, or that a drunken vacation in Mexico would raise it further. Wendy Chen of Harvard, the lead author and a physician, also mentioned that, "We didn't see any increased risk of breast cancer at alcohol consumption less than three drinks per week, so that would be a safe amount to tell someone in terms of the breast cancer risk."
Meanwhile, USA Today noted that the Cell Metabolism study was too small to draw large conclusions. Also, the amount of resveratrol given was very large (about the amount in two gallons of wine) and would require more research into possible side effects.
Still, said David L. Katz, director of the Prevention Research Center at Yale University School of Medicine, "I rarely get excited by any one research paper. I am excited about this one."