FYI Daily
Think Sunscreen Doesn't Matter Much?
Last updated: Jun 04, 2012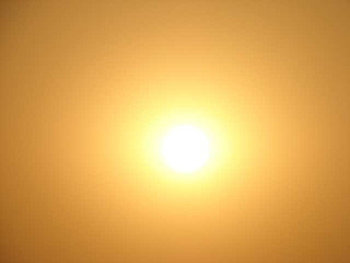 Tempted to skip the sunscreen? Consider this man's story -- or just take a look at his face (see below). Your skin says a lot about your health.
For 30 years, William (Bill) Edward McElligott was on the road from 6 a.m. to 3 p.m. behind the wheel of a truck in Chicago. Now he has the face of an 86-year-old. At least on one side; the other side of his face -- the one not exposed to the sun -- reflects his actual age, 66. See the image in this ABC News report.
The Chicago man has unilateral dermatoheliosis (photo-aging), caused by repeated, long-term exposure to UVA rays of the sun. It creates deep wrinkles, sun spots, and sagging skin on the side that was exposed to the sun -- a dramatic difference from the much smoother side that was shaded.
"My left arm was always more tan than my right, because a lot of the time I had the window open (since) we didn't have A.C.," McElligott told ABC News. But like many people, he didn't immediately associate the facial changes to sun damage, or even notice that they were more pronounced on one side.
Sun damage raises the risk of skin cancer. Being a man is one of the surprising factors in skin cancer risk, in part because of men's generally shorter hair, lack of protective makeup, and tendency to spend more time working in the sun.
It was McElligott's grandchildren who first noticed the "two faced" look of their grandpa and led him to seek treatment. Dermatologists say that more skin damage to one side of the face than the other is common.
McElligott's case is in the current New England Journal of Medicine.
Image by Flickr jalalspages, used under a Creative Commons license.