FYI Daily
The Estate Details Nobody Expects
Last updated: Mar 16, 2012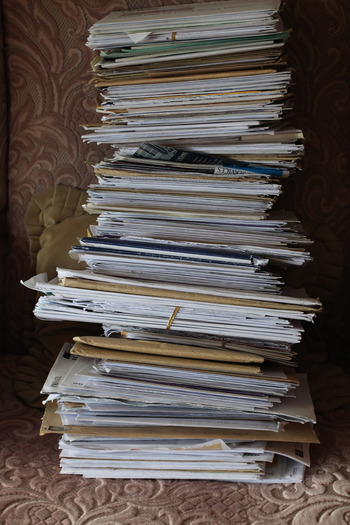 A loved one's death plunges a family into grief, no matter how expected the event. While coping with the emotional aftermath, most caregivers and their families know they'll need to plan a memorial service or funeral, deal with wills and probate, and eventually, dispose of personal items. What few expect is how bottomless the complete list of what to do when someone dies can seem.
Especially vexing: All the "administrivia" -- administrative trivia -- to use the clever word coined by one caregiver to Paula Span in the New York Times "New Old Age" blog.
"In the midst of grief, trying to go through all this is incredibly frustrating," the adult daughter, Heidi Foreman, told Span. "You have to summon all this energy."
A partial list of the tasks covered in the piece:
Changing advance directives. Important if the deceased was the health-care proxy and had power of attorney for, say, a surviving spouse.

Changing bank accounts. Ideally, though, this step -- adding a spouses name to an account -- should be done before a death, because an account in one name only will be frozen until a court approves the will and appoints executors "" a process that can take weeks or months. ("Word to the wise: joint checking," Span says.)

Selling the car. Like many tasks, this requires a death certificate, so it's wise to order multiple copies. You also need to know where the title is.

Changing or canceling bills and subscriptions. This includes utilities, credit cards, and phone bills.

Adjusting bill-paying. It's important to know which are automated and which aren't, so you don't double pay -- or miss payments.

Canceling pre-scheduled prescription deliveries. If they're delivered in 90-day batches, they can be difficult to stop because of privacy issues.
Other tasks can include filing taxes, transferring the deed to the house, tracking down insurance payments, canceling doctors' appointments, looking into veterans' benefits and other benefits, such as from an employer.
Planning ahead for final arrangements can help. But even so, families can expect enough grief over "administrivia" that it may feel like its own separate stage of grief. Or circle of hell.
Image by Flickr user Keith Williamson, used under a Creative Commons license.