FYI Daily
Talked Weight With Your Doctor Lately?
Last updated: Jun 25, 2012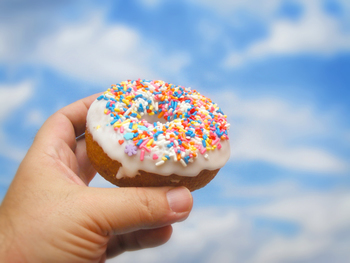 Does your doctor talk to you about weight? If you're overweight, have you received any real help dealing with the problem? The same preventative-health task force that in the past has urged less frequent mammograms and skipping routine PSA tests for prostate cancer has a new health recommendation: Doctors should screen all adult patients for obesity during office visits -- and refer those who need to lose pounds to weight-management programs.
The U.S. Preventive Services Task Force wants docs not just to record weights but to calculate body mass index (BMI) and tell patients if they're at a normal weight, overweight, or obese, David Grossman, a member of the task force, told USA Today. Adults with a BMI of 30 or more are considered obese -- that's about 30 or more pounds over a healthy weight, depending on height.
Reviewing 58 weight-loss studies, the government task force found enough scientific evidence to show that moderate to high-intensity comprehensive behavioral weight-loss programs really do work. Features of an effective program, they say:
There are at least 12 to 26 sessions in the first year
Both group and individual sessions are included
The focus is on setting weight-loss goals, improving diet, and physical activity, and on helping to monitor food intake and exercise.
Doctors can refer patients to registered dietitians, exercise physiologists, personal trainers, and others who direct weight-loss programs, both commercially or nonprofit.
USA Today reports that these new recommendations are similar to those by the Centers for Medicaid and Medicare Services, "which recently recommended that obese seniors, in primary-care practices, be provided 14 sessions of lifestyle intervention over six months to help them lose weight and improve their health."
For someone who's obese, losing 5 percent to 6 percent of weight (usually about 9 to 15 pounds) lowers the risk of many serious conditions, including type 2 diabetes, heart disease, some types of cancer, dementia, sleep apnea, and many others.
Stressed caregivers are often overweight; any of these ailments can imperil your ability to care for others.
If you're worried about your weight, you're not alone. More than one third of American adults are now obese.
Image by Flickr user James Jordan,used under a Creative Commons license.