FYI Daily
Smoking Gun for COPD? Your Childhood
Last updated: Mar 16, 2012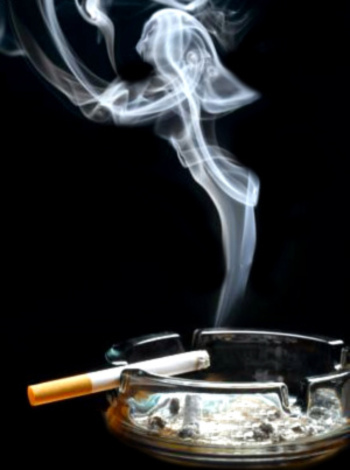 If chronic obstructive pulmonary disease (COPD) is usually a "smokers' disease," as doctors often characterize it, why do recent studies show that up to one fourth of COPD cases are in nonsmokers? New research offers one sad possible explanation: childhood exposure to secondhand smoke.
Childhood exposure nearly doubles the risk of developing the disease, compared to those who weren't exposed, found a Norwegian study of 433 COPD patients, published in the journal Respirology. It also found that women exposed to passive smoke were at higher risk of developing the disease "" a 1.9-fold greater risk "" than exposed men, who had a 1.5 to 1.7-fold greater risk.
Known causes of COPD include smoking and exposure to smoke, dust, chemicals, and air pollution, said CBC News in its report on the study. But this study highlights the long-lasting effects of early exposure.
"Our results suggest that the long-term burden of COPD could be reduced if children were not exposed to cigarette smoke," researcher Ane Johannessen notes. "Further, they indicate that factors affecting early life development of lung function has important long-term consequences for adult life."
The findings could foretell rising COPD rates, even as the number of smokers has declined, given that baby boomers and other mid-lifers grew up in a smoking culture, with parents puffing away inside closed cars and homes.
All the more reason to welcome the government's brand-new -- and jarringly graphic -- campaign called "Tips from Former Smokers," intended to encourage smokers to quit. "Although they may be tough to watch, the ads show real people living with real, painful consequences from smoking," CDC Director Thomas R. Frieden told CNN.
The ripple effects, it seems, will reach generations ahead, when you count in today's smokers' children and their children's children, who may wind up as COPD caregivers.
Image by Flickr user P.13, used under a Creative Commons license.