FYI Daily
Reverse Mortgage Dangers
Last updated: Oct 15, 2012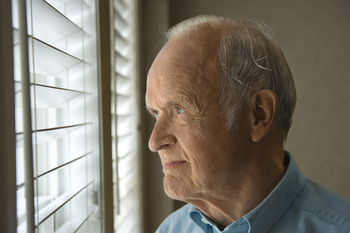 Reverse mortgages can help older adults stay in their homes, pay for a spouse's care, or access money needed for retirement. But abuses and defaults are on the rise, sometimes leaving the borrowers homeless, especially as smaller mortgage brokers have swarmed the market to fill a void left by big banks that have been exiting the reverse-mortgage market, says a New York Times report.
Reverse mortgages are special loans that allow homeowners age 62 and up to borrow money against the value of their homes, without having to pay it back until death or moving out.
Problems can occur when the loans are used in the wrong situations or by fraudulent lenders. The new Consumer Financial Protection Bureau is working up new rules to encourage better disclosure and stricter supervision.
In the meantime, if you -- or your elderly parent(s) -- are considering such a loan, what should you know?
Make sure both spouses have their names on the mortgage deed. The NYT reported several examples of widows who missed this step and were turned out of the home when their mates died.

Beware of small, new lenders without track records. In the past two years, major players like Bank of America, MetLife, and Wells Fargo have left the market. Many small players have filled the void with deceptive sales pitches and high-pressure tactics.

Realize there's no such thing as "free money." That's what some unscrupulous lenders call reverse mortgages, says the NYT report. The loans must be repaid at death, usually by selling the home.

Avoid lump-sum loans, which have a fixed interest rate and add interest charges each month, costing more over time. Better: a line of credit with a variable rate. In 2008, just 3% of loans were lump-sum -- now it's 70%, says the Consumer Financial Protection Bureau.
If you want help with tricky money questions, consider a financial planner. Here are 7 Things to Look for When Choosing a Financial Planner.