FYI Daily
Quibbling Siblings: Eldercare's Hidden Toll
Last updated: Apr 26, 2012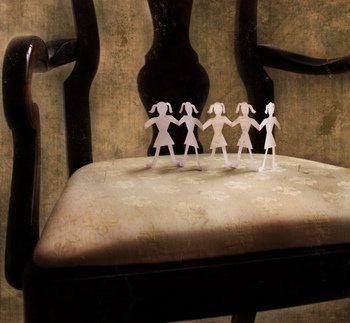 Remember competing for a parent's attention, bickering over who said what, and backseat fights over who had more space? Oh, and the good stuff, like swapping clothes and conspiring together. Sibling relationships are life's longest, lasting more years than our relationships to our parents or life partners. And caregiving tends to bring out the best -- and, sometimes, the worst -- in sibling relationships.
Some 40 percent of sibling caregivers end up having serious conflicts with one another, Lise Funderberg writes in a thoughtful assessment of caregiving brothers and sisters in More. Partly, this is because eldercare tends to be the first significant thing adult siblings do together.
"Without a previous generation to provide a protective cushion, you no longer feel invulnerable and invincible," she quotes Geraldine Alpert, a psychiatrist in private practice in San Francisco. "There's also a feeling that the universe has lost its rightful order."
Among the factors that influence a rocky path with siblings after a parent needs care:
One or more sibs having unresolved issues with the parents
Feeling your parents didn't adequately care for you while growing up
Old childhood roles that persist (the authoritarian oldest sibling, the irresponsible younger sibling).
Fortunately, Funderberg's experts suggest some smart practical advice for avoiding strained sibling relatonships:
Recognize that anger masks anxiety and pain. Some sibs pick fights to avoid grieving.
Play "as if." "Act as if you're having the relationship you want to have and are being the person you want to be," one therapist suggests.
Establish common goals at the outset that can frame your decision-making.
Focus on the longer, bigger-picture view. What do you want to reflect upon when this is all over? What do you want to look back on and feel good about?
When you just can't agree, work to resolve disagreements with a family mediator.
No mentions of pushing, shoving, snitching, or locking your sib in a closet.
Image by Flickr user Krikit, used under a Creative Commons license.