FYI Daily
Putting Off That Dentist Appointment Might Hurt Your Heart
Last updated: Nov 14, 2011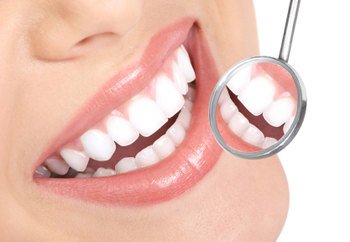 Research presented at the American Heart Association's recent scientific meeting in Orlando states that people who get their teeth professionally cleaned decrease their risk of heart attack by 24 percent and their risk of stroke by 13 percent, compared to people who don't see a dentist.
It sounds weird, but experts think all that scraping and jabbing and flossing reduces inflammation-causing bacteria that might later lead to heart disease.
Physician Zu-Yin Chen of Veterans General Hospital in Taipei told Reuters that the benefit was higher for people who had their teeth cleaned at least yearly.
So if you're not going to get your teeth cleaned for the family holiday photos, at least do it for your heart.