FYI Daily
Pancreatic Cancer Treatment
Last updated: Nov 13, 2012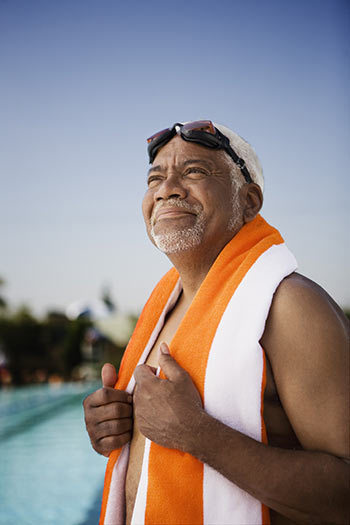 Long-term survival for pancreatic cancer isn't great, compared with other cancers, so interest in potential new treatments is especially keen. The latest clinical trial results offer a mixed bag of hope and disappointment.
The hope: In a late-stage clinical trial, the breast and lung cancer drug Abraxane improved survival in pancreatic cancer patients. But the manufacturer, Celgene, is holding details about the results until a medical meeting in January. Abraxane is used with a chemotherapy drug to deliver more of the chemo drug to cancer cells with fewer side effects, Reuters reports.
The disappointment: Development by Clovis Oncology of another drug, CO-101, to treat metastatic pancreatic cancer has been suspended. Testing found it no more effective than standard chemotherapy.
The bigger picture: Each year sees 43,000 new cases of cancer of the pancreas and more than 37,000 deaths. Famous victims include Sally Ride (in August, 2012), Steve Jobs, Luciano Pavarotti, and Patrick Swayze. The typical life expectancy at detection is about five years.
The takeaway: The reason pancreatic cancer's prognosis is generally poor is that it's often already in its later stages at detection, because its symptoms are much more stealthy than other cancers. The full list of early warning signs of pancreatic cancer -- which include a sudden onset of diabetes, jaundice, lack of appetite, and unusual stools -- can indicate other health problems, of course. But experiencing two or three together is worth a consult with your doctor, experts say.
November marks National Pancreatic Cancer Awareness Month, an added reminder to pay close attention to unusual health symptoms.