FYI Daily
Optimism May Boost Heart Health
Last updated: Apr 18, 2012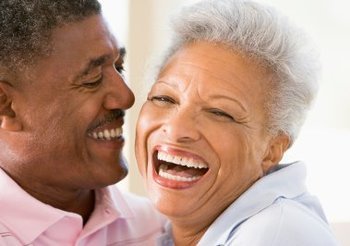 There are a lot of ways to keep your heart healthy. Exercise. Eat a healthy diet. Don't smoke.
According to new research from Julia Boehm of the Harvard School of Public Health, here's a new, easy way to boost your heart health: Smile more.
Boehm and team searched through medical databases for results of more than 200 clinical trials that had recorded both cardiovascular and psychological health. According to the BBC, they found that the most optimistic people had about a 50 percent smaller risk of heart problems than the most pessimistic people, even after taking into account age, smoking habits, and weight.
Of course, this study doesn't prove causality. Do more optimistic people take better care of themselves by eating right or exercising regularly? Does a healthy diet and regular exercise make people more optimistic? Researchers aren't sure.
In any case, being a little more cheerful is probably a good thing.
Elizabeth Jackson of the University of Michigan and American College of Cardiology told MSNBC that she's noticed her patients who feel more in control of their health often have better results.
And tips for feeling optimistic, even on a so-so day?
Boehm noted that some research shows that smiling more often helps people feel better, while Jackson pointed out that even "taking a moment to just relax and enjoy a sunny day might be good heart health."