FYI Daily
Omega-3s May Lower A-Fib Risk
Last updated: Feb 01, 2012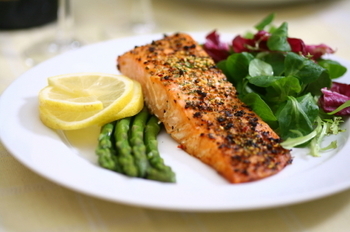 According to a new study in the journal Circulation, omega-3 fatty acids may provide a 30 percent decrease in atrial fibrillation risk.
Dariush Mozaffarian, senior author and professor at the Harvard School of Public Health, and his team followed 3,300 older adults for 14 years. Unlike earlier studies, which just approximated omega-3 levels based on patient recall of fatty fish consumption, this study measured omega-3 levels in the subjects' blood.
According to the Chicago Tribune, researchers found that someone in the top quarter of omega-3 blood levels was 30 percent less likely to develop atrial fibrillation during the course of the study than someone in the bottom quarter.
The type of omega-3 matters too. The study tracked three types of fatty acids -- docosahexaenoic acid (DHA), eicosapentaenoic acid (EPA), and docosapentaenoic acid (DPA). DHA, the same acid thought to reduce dementia, increase cardiovascular health, and provide numerous other health benefits, was the only omega-3 linked to a lower a-fib risk.
DHA is often added to certain dairy products and other cooking staples, where it's labeled "DHA-fortified." Fish oil capsules are another good source of DHA.
Or, just get your DHA along with your EPA and DPA from fatty fish. The American Heart Association recommends eating fish at least twice a week, but Mozaffarian doesn't think many Americans follow that guideline.
The new study "doesn't change current guidelines, but I think this should change people's motivation," he said.