FYI Daily
No Time to Work Out? No Problem!
Last updated: May 04, 2012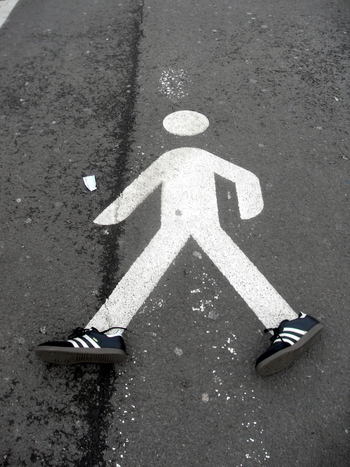 It's no secret that caregivers have little time and little opportunity to take care of their own health. And yet research endlessly touts the benefits of exercise, possibly more than any other single thing you can do to help ward off excess weight, diabetes, heart disease, arthritis, depression and a score of other health problems. So here's the good news: You don't have to work out to benefit your health. You just have to keep moving.
That's the advice of New York Times fitness reporter Gretchen Reynolds, who has written a new book, The First 20 Minutes: Surprising Science Reveals How We Can Exercise Better, Train Smarter, Live Longer.
"The first 20 minutes of moving around, if someone has been really sedentary, provide most of the health benefits," she tells the NYT's "Well" blog. "You get prolonged life, reduced disease risk "" all of those things come in the first 20 minutes of being active."
Two-thirds of Americans don't get any exercise. But it's a myth that exercise has to be hard or strenuous, she says. "You don't have to do anything that hurts. You don't have to buy equipment. If you have a pair of shoes, they don't even have to be sneakers. People have gotten the idea that exercise has to be complicated, and that they need a heart rate monitor, and a coach, and equipment, and special instruction. They don't," she says.
Simple measures that Reynolds, who writes the NYT "Phys Ed" column, suggests can pay off big:
Standing up while talking on the phone.

Getting out of your chair every 20 minutes to stretch and walk around.

Walking ("the single easiest thing anyone can do")

Gardening.
Worth a try?
Image by Flickr user myahya, used under a Creative Commons license.