FYI Daily
Nix Routine PSA Test Once and For All?
Last updated: May 22, 2012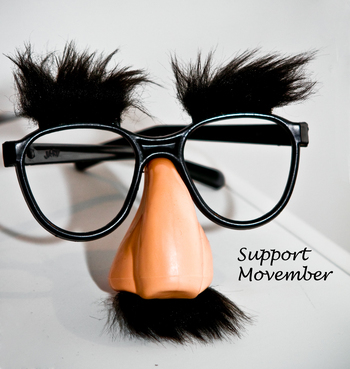 In a major development, the U.S. Preventative Services Task Force has recommended that no man of any age be routinely screened for prostate cancer using the common PSA test. The reason: Its risks -- many false positives and over-treatment that leads to impotence, incontinence, and even death -- outweigh its chief benefit, preventing fewer than one prostate cancer death per every 1,000 men screened.
"There is convincing evidence that the number of men who avoid dying of prostate cancer because of screening after 10 to 14 years is, at best, very small," wrote the panel, citing large epidemiological studies from the U.S. and Europe.
When the same preliminary decision was announced last fall, it ignited vigorous debate. Many prostate cancer survivors feel that one life saved is worth the false positives and overtreatment, and worry the announcement may persuade insurers to no longer cover it. Some doctors believe a bad test is better than no test, and may continue to order it, reports MSNBC.
The case supporting the end of routine PSA testing is mapped out in an editorial alongside the announcement in the current Annals of Internal Medicine. Otis Brawley, chief medical officer of the American Cancer Society (ACS), writes: "I believe that much of the shock about this recent recommendation is because Americans have been taught for decades to fear all cancer and that the best way to deal with cancer is to find it early and treat it aggressively."
He adds: "Many have a blind faith in early detection of cancer and subsequent aggressive medical intervention whenever cancer is found. There is little appreciation of the harms that screening and medical interventions can cause." Brawley, a critic of the current state of the healthcare system, is the author of a persuasive new book, How We Do Harm: A Doctor Breaks Ranks About Being Sick in America.
The PSA test is now a routine part of medical care for men after age 50. It does not diagnose cancer, but like the digital rectal exam, looks for a sign that cancer may be present. "A positive test usually kicks off a series of events such as a confirming biopsy, and then treatments including surgery, radiation, chemotherapy and hormone deprivation," notes the MSNBC report.
"Because the test often results in false positives, and because it can't tell how aggressive or benign a cancer may be, doctors and patients are often in the dark about whether the tumor requires treatment. So, out of caution, most men with positive PSA tests are biopsied and, if cancer is found, treated." Many of these cases, however, would never become symptomatic.
ACS recommends informed decision-making over annual screenings, Brawley says. The second most common cancer in men, prostate cancer does have some early warning signs that often go unnoticed.
Image by Flickr user aussiegall, used under a Creative Commons license.