FYI Daily
New Scan Might Help Diagnose Parkinson's
Last updated: Nov 09, 2011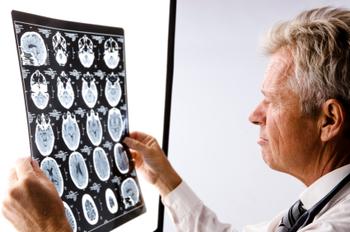 A new test called DaTscan might help diagnose difficult cases of Parkinson's and similar disorders, says the Chicago Tribune.
During the test, a patient gets an injection of an imaging drug and then goes through a single-photon emission computed tomography scan. Doctors are able to spot patients with low levels of dopamine, which should lead to earlier treatment of the disorder.
The technique first appeared in Europe a decade ago but was approved by FDA only earlier this year.
While one neurologist at the FDA advisory panel meeting raised the issue of cost -- the scan is about $1500 per person, while carbidopa and levodopa run about $50 a month -- plenty of doctors and patients are happy to get definitive results sooner.
Ray Ramas, who had the scan in June, said, "I was thrilled there was something that could positively tell me I had Parkinson's because everybody had guessed what I had."
"Many patients are gratified to know what they're dealing with," echoed Michael Rezak, Ramas' doctor at Central DuPage Hospital in Chicago. "It allows them to accept treatment earlier."