FYI Daily
New and Improved Glucometer Means Better Diabetes Care
Last updated: Jan 05, 2012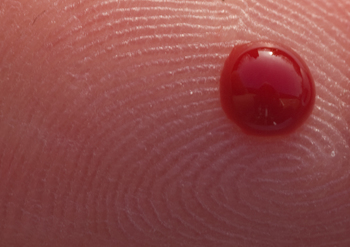 If you or your loved one has diabetes, you know that glucometers -- devices used to measure and monitor blood sugar -- can be lifesaving but aren't exactly super high-tech. They provide little feedback and can't connect to the Internet to show results to doctors or other care providers -- until now, says Walter S. Mossberg, the personal technology columnist for The Wall Street Journal, who himself has type 2 diabetes.
Mossberg reports that next week, a start-up called Tel-Care will launch a new diabetes meter said to be the first with wireless technology. That allows it to instantly transmit the device's readings to a private online database. That database can be accessed by computer or iPhone by the patient or anyone with permission to see it, such as doctors, caregivers, or other family members.
The device flags whether the reading seems high or low. The data is also charted so that trends can be spotted. Doctors can respond directly to you about readings.
In his review, Mossberg counts the benefits: No more charting readings on paper and then hanging on to the paper logs until the next medical appointment. He says it's easy to use, as it works in a similar way to traditional glucometers, with a test strip and a finger prick.
The major drawback, he reports: Cost. The Telcare meter costs $150 for a start-up kit that includes the meter, a charger, a case, and accessories (compared to $50 or free for traditional meters, plus the ongoing cost of strips). Telcare's strips cost $56 for a container of 50, though insurance may reduce these costs. You'll have to buy it directly from the company.