FYI Daily
New Alzheimer's Drug Questioned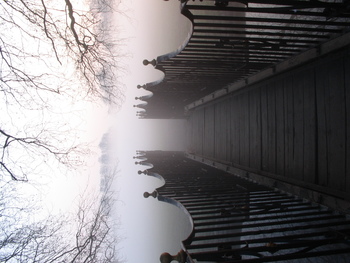 All Rights Reserved
Writing in the prestigious British Medical Journal, two investigators say that a new version of the Alzheimer's drug Aricept was brought to market for purely commercial reasons, produces improvements that would be no more noticeable to caregivers than the earlier version did, and can cause more gastrointestinal side effects.
The new drug, Aricept 23, a 23 mg. dose of donepezil, was approved by the Food and Drug Administration in 2010 as an Alzheimer's treatment. (Earlier versions have 5 mg and 10 mg dosages.)
The BMJ authors accuse the Japanese manufacturer, Eisai, and its U.S. marketing partner, Pfizer, of "evergreening" -- the practice of creating a new version of a drug that's purported to be better and has its own three-year exclusive patent rights. The patent on the earlier Aricept was to expire in November, 2010, which would mean others could manufacture cheaper generic alternatives.
Drug makers often try to thwart competition from generics, notes the New York Times "by finding novel ways of extending their exclusive rights to sell a drug "" by altering its chemistry slightly, for example, or offering it in extended-release versions." Applying for a patent on a new dosage of an existing drug is a relatively new practice.
Despite FDA approval, the manufacturer's own clinical studies didn't show substantial improvement in patients. Clinical and statistical reviewers for the F.D.A. each voted against Aricept 23, but Russell Katz, director of the F.D.A.'s neurology products division, approved it anyway, the NYT reported.
The theory had been that a higher dose would produce more benefit. Clinical trials showed no noticeable improvement in functioning, however, and "substantially more harm," said article co-author Steven Woloshin, a professor of medicine at the Dartmouth Institute for Health Policy and Clinical Practice. The main side effects in clinical trials were vomiting and diarrhea.
The critique "illustrates very well how drug companies exaggerate the benefits of their drugs, minimize the side effects, and through misleading marketing to both doctors and the public convince them that a new version of a drug, with a new patent, is better than the old one, whose patent has expired," Marcia Angell, former editor of the New England Journal of Medicine and author of The Truth About the Drug Companies, told The Los Angeles Times.
Image by Flickr user raindog, used under a Creative Commons license.