FYI Daily
It's Never Too Late to Talk About Sex
Last updated: Mar 06, 2012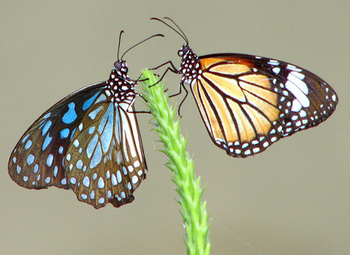 Doctors overwhelmingly assume that sex is the last thing on the mind of their dying patients -- but their patients just as often are left wishing that docs or nurses would bring it up first, reports the GeriPal Geriatrics and Palliative Care blog.
The original study appeared in the The Medical Journal of Australia, describing cancer patients. Only one out of 10 patients had been asked about his or her sexuality -- but 10 out of 10 felt a nurse or doctor should have brought it up. That's a huge mismatch.
The GeriPal blogger quotes a pancreatic-cancer patient, close to death, he never forgot: "There are few things in life I still enjoy. Making love to my wife is one of them, and I want to keep doing this as long as I possibly can."
The Australian researchers noted that, "Most patients sought information, support, and practical strategies about how to live with intimate and sexual changes after treatment for cancer, even if their cancer type did not affect fertility or sexual performance. In contrast, many health professionals assumed that patients shared their professional focus on combating the disease, irrespective of the emotional and physical costs to the patient. Health professionals overwhelmingly limited their understanding of patient sexuality to fertility, contraception, menopausal or erectile status."
Other reasons providers said they were shy about end-of-life sex talk:
"It's not life or death."

"I have far more important things to discuss with them."

"Once you get to the stage where you are talking about people who are as old as your parents . . . It's a bit of a "no go" there."

"I feel very uncomfortable talking about sex in my personal life."
The GeriPal blog notes that dying patients' hopes and goals morph over time -- and so may their definitions of sexuality. They suggest this gentle opener to professionals for more helpful (or, er, any) conversations on the topic: "What does sexuality or intimacy mean to you?"
Image by Flickr user Felix Francis, used under a Creative Commons license.