FYI Daily
Need Health Insurance? Head to the Mall
Last updated: Feb 29, 2012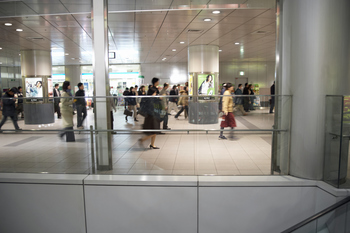 President Obama's health care reforms will soon require everyone to have health insurance -- which, for a lot of people in the country who don't have employer-provided health insurance, will mean buying a policy themselves. To cater to this influx of frustrated, confused shoppers, several insurance companies are planning to open retail stores in malls.
Shopping for a new insurance policy may not sound as fun as picking out a new pair of shoes, but these companies plan to appeal to shoppers with perks like yoga and cooking classes. Perhaps more importantly, going to a retail store could mean getting the personal, one-on-one attention that's hard to get from large online insurance companies.
Sam Gibbs, president of the government systems business for ehealthinsurance.com told NPR that retail outlets could potentially help people learn about buying insurance -- especially those who have trouble seeing an insurance policy as a consumer product.
And then, of course, once people are sufficiently educated on the policies they need, they're welcome to shop around -- including online -- for the best price.