FYI Daily
Near Half of Cancers Due to Lifestyle Choices
Last updated: Dec 08, 2011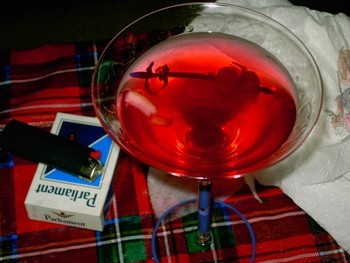 Do you smoke? Are you overweight? Do you drink too much and eat too few fruits and vegetables? Consider yourself warned: More than 40 percent of cancers can be attributed to avoidable lifestyle choices people make, including these, says a new comprehensive analysis in the British Journal of Cancer.
People tend to blame cancer on fate, genes, or "luck of the draw," the lead author of the Cancer Research UK report, researcher Max Parkin, told BBC News. But thousands of cases a year could have been averted by better health habits.
For men, these poor lifestyle choices are mainly smoking tobacco -- which causes 23 percent of cancers in men -- as well as a lack of fresh fruits and vegetables in the diet, exposure to toxins on the job, and excessive alcohol consumption. For women, smoking is also the leading cause of cancer, followed by being overweight, infections, exposure to sun and suntanning beds, lack of fresh fruits and vegetables in the diet, and too much alcohol.
The researchers noted that more than a third of all cancers are attributable to just four lifestyle factors: smoking, excess weight, poor diet, and alcohol consumption. Specific associations vary by disease and habit. For breast cancer, for example, nearly a tenth of the risk comes from being overweight or obese. For stomach cancer, a fifth of the risk is said to come from consuming too much salt. And of course smoking skyrockets one's risk of lung cancer.
The report looked at 18 different types of cancer over 15 years solely in Great Britain. But the general warnings probably hold equally true for Americans.
Of course -- this means over half of cancers aren't so directly impacted by lifestyle. And that's an equally sobering statistic.