FYI Daily
Medicare Coverage Update
Last updated: Oct 23, 2012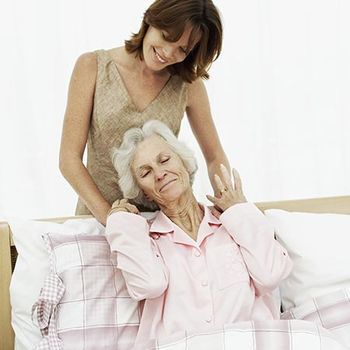 Has your loved one with Alzheimer's disease, Parkinson's, chronic lung disease, or certain other chronic conditions and disabilities lost out on Medicare coverage of therapy services because likelihood of medical or functional improvement couldn't be shown? A proposed major rules change should make qualifying for help much easier.
What has happened:
Following a national class action lawsuit, the government has agreed to a settlement plan that would allow Medicare patients to continue receiving such rehabilitative services as physical therapy, occupational therapy, and some skilled care either at home or in a nursing home.
As Gill Deford, the lead lawyer with the Center for Medicare Advocacy, explained to The Washington Post:
"If you have a chronic condition, by definition you are not improving. Our view is that Medicare regulations were intended to allow people to maintain their health status. They don't have to show they are getting any better. The point is to allow them not to get any worse, if possible."
What, exactly, this means for you:
Tens to hundreds of thousands of caregivers should see relief as Medicare assumes more of the burden of providing these services for chronic, longterm conditions.
The changes will apply to both Medicare and private Medicare advantage plans.
Of course, nothing will happen overnight. The suit will take a few months to sort out in court and it's estimated that formal implementing may take up to a year. Costs to the government will be considerable also need to be sorted out.
Still, over the long haul this change is considered to be a big win for families struggling with longterm care of many chronic diseases and disabilities.
What you can do, right now: