FYI Daily
Margaret Thatcher: Okay to Make a Movie About a Living Person's Dementia?
Last updated: Jan 06, 2012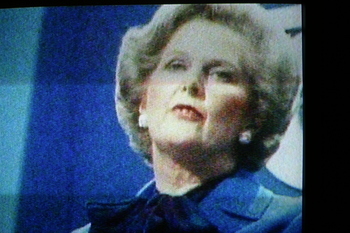 Two things may be noteworthy to family caregivers about the new biopic of the former British prime minister, Margaret Thatcher: 1) Her dementia is featured prominently in the film, which stars Meryl Streep as Lady Thatcher, and 2) She's still alive.
This makes many people squeamish about The Iron Lady, reports the U.K. Daily Mail -- though not Streep herself.
"Dementia is a subject with which most of us - sadly - are familiar, through family and friends, and I don't think it's something we should shy away from featuring in a movie," Streep says. "Some people have said that it's shameful to portray this part of a life, that the ebbing end of life is something that should be shut away and that people need to be defended from the images of those suffering from dementia. But I don't think it's shameful. I don't see why it can"˜t be shown."
To the contrary, the two-time Oscar-winner hopes that putting dementia prominently onscreen will "create a debate" about the condition. She adds that the portrayal is "respectful" and "empathetic."
In the movie, Lady Thatcher is shown both in her prime as the longest-serving British prime minister and as she is today, in her 80s, living in seclusion and suffering from delusions and the other cognitive symptoms of dementia. Thatcher's dementia was disclosed by her daughter in 2008.
Too bad, then, that despite critics' universal praise for Streep's performance, they've expressed disappointment at the film itself -- in part because the scenes with her dementia are said to seem overlong in proportion to her accomplishments. Says critic Chris Tookey of the Daily Mail: "Director Phyllida Lloyd's second film has all the economic and political sophistication of her first, Mamma Mia!"
Will you watch it to assess the historical accuracy? To weigh the appropriateness of the declining mental state of a living person on the big screen? Whatever draws you in, it sounds like these two formidable legends provide plenty to mull over.