FYI Daily
"Like" This? Organ Donations Up Thanks to Facebook Idea
Last updated: May 03, 2012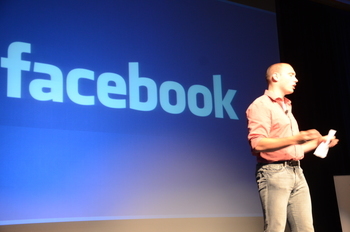 Anybody who's watched a loved one wait for an organ transplant or experienced the need for one in a crisis knows there aren't always enough organs to go around. Eighteen people die every day from the lack of available organs. Now the social media site Facebook has introduced a new feature that allows users to share their decision to be an organ donor. Call it social media for social good.
More than 100,000 Facebook users did so on the first day, according to Facebook. Working with the group Donate Life America, Facebook encourages its 526 million daily users to officially register as donors in their state, through a link on its site, reports ABC News. The first day, some 6,000 people enrolled in 22 state registries, according to Donate Life America. Normally, fewer than 400 sign up in a given day.
That rate "dwarfs any past organ donation initiative," said David Fleming, chief executive of Donate Life America.
More than 112,000 Americans are awaiting organs. Surveys show that more than 90 percent of Americans support donation, but only 42 percent are registered donors. And families often don't know how to arrange organ donation.
According to ABC News, those in the transplant community hope Facebook can increase organ donation in three ways:
by increasing the number of potential donors

by guaranteeing that families know the wishes of their loved ones

by helping match live donors with needy recipients.
As with some personal information on Facebook, organ donor status can be kept private or shared publicly or only with friends.
Like?
Image by Flickr user Thos003, used under a Creative Commons license.