FYI Daily
Kiwi May Lower Blood Pressure
Last updated: Nov 16, 2011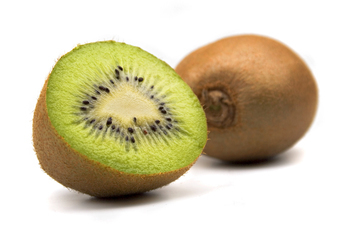 A small study asserts that eating three kiwi a day may do a better job of lowering systolic blood pressure (about 3.6 mmHg) than eating an apple.
The research, presented by Mette Svendsen of Oslo University Hospital at the annual meeting of the American Heart Association, involved 50 men and 68 women about age 55 who were assigned to eat either three kiwi or one apple every day. All the participants had mildly elevated blood pressure.
Does this make kiwi the newest superfood?
Maybe, but U.S. News reports that doctors are urging caution.
"Three kiwis a day or 21 kiwis a week does not seem like moderation, and I would caution against eating that much," said Nehal Mehta, a preventive cardiologist at the Hospital of the University of Pennsylvania in Philadelphia.
Other doctors warned that kiwi wouldn't replace blood pressure medications.
Still, throwing a few of the little guys in your basket the next time you see them at the store probably won't hurt, and it just might help.
And while you're at it, pick up some of these other foods that lower blood pressure.