FYI Daily
Is Your Loved One's Doctor Letting You Down?
Last updated: Apr 27, 2012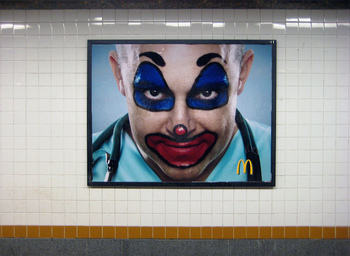 Doctors are falling short in providing many simple, potentially lifesaving and quality-of-life-preserving geriatric care measures to patients over 65, finds a new poll from the John A. Hartford Foundation, a philanthropy that focuses on healthcare and aging.
"These are low tech, low cost interventions that are easy to do and that can have a huge impact on an older person's medical care and their quality of life and function," Sharon Brangman, chairwoman of the board of directors of the American Geriatrics Society and professor of medicine at SUNY Upstate Medical University, told Kaiser Health News. "But too many providers and older adults don't realize they're important."
For example, does your loved one's doctor...
In all, seven interventions were explored in the Hartford study of the annual Medicare annual wellness visit, which is now a no-cost benefit available to all those over 65. (More than half of older adults surveyed by the foundation had never heard of the Medicare wellness checkup.)
Basic geriatric interventions like these are considered vital because they help manage or lower the risk of preventable health problems that erode quality of life, increase healthcare costs, cause disability (eroding the ability to live independently), and even kill. "The care of an 80-year-old differs from that of a 50-year-old," Rosanne Leipzig, professor of geriatrics at the Mount Sinai School of Medicine in New York, told Kaiser Health News.
Unfortunately there are only 7,500 practicing geriatricians -- vastly outnumbered by the "silver tsunami" who'll need them. That's why regular doctors and nurses who understand the geri-care point of view will be increasingly valuable.
Image by Flickr user Poster Boy NYC, used under a Creative Commons license.