FYI Daily
Hurricane Sandy, Charities, & Elder Scams
Last updated: Nov 02, 2012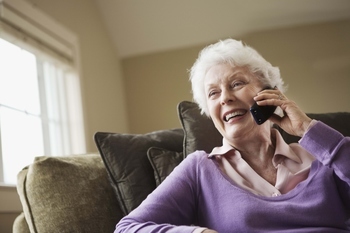 Elder-caregivers take note: as hearts and wallets open up for the victims of last week's "Frankenstorm," Hurricane Sandy, through the Red Cross and other charities, it's a perfect storm for scammers out to fleece the elderly.
Phone scams tend to rise after every natural disaster, state attorneys general and consumer groups say. And nearly 30% of all fraud victims are over 65. What's more, we're already in a phone-call-crazed election season. Add to all this the fact that this is the first domestic disaster to hit big in the social media age, notes USA Today's personal finance reporter, Christine Dugas.
Given the growing numbers of older adults online, they may be especially vulnerable to the personal appeals of social pitches, including crowdfunding and pleas from strangers via Facebook.
Some safeguarding tips:
Be proactive. If you're already seeing warning signs about a loved one's ability to manage finances -- a common early sign of dementia -- he or she may be especially vulnerable. Talk about disaster relief and suggest finding a safe way you can donate together. Right now cash is needed more than goods, experts say.

Donate to known charities, through well-publicized avenues, rather than to individual strangers claiming they're victims. NBC's "Rock Center with Brian Williams" has a vetted list of charities. Tops on the list: The American Red Cross. You can text the word REDCROSS to 90999 to donate $10 to American Red Cross Disaster Relief. CharityWatch, a leading charity watchdog, is another source of information about legitimate charitable giving. Or you can donate via an Apple iPhone, iPad, iPod Touch, or Mac by signing into your iTunes account and clicking the "Donate" button.

Familiarize yourself with the top 10 elder fraud methods. Remind your loved one that it's not rude to hang up on unsolicited calls -- whether from people seeking aid for disaster relief or campaign funding.