FYI Daily
How Technology Can Help Doctors Better Work With Caregivers
Last updated: Dec 06, 2011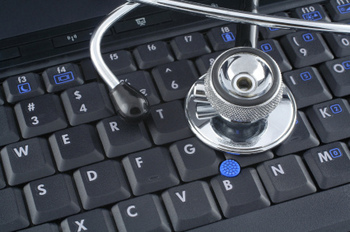 What if there were simple ways to improve both your loved one's medical care and general care, as well as to make your life easier? High-tech communications solutions that help doctors and caregivers interact more efficiently are available now -- and everyone benefits, says The American Medical Association's amednews.com.
A new National Alliance for Caregiving (NAC) survey shows that physicians are the biggest influencers in prompting caregivers and patients to try a new tool. And physicians are discovering that having supported, informed caregivers -- and being able to get information quickly from them -- results in more cost effective, better care.
Among the ways doctors are increasingly using technology with caregivers:
Coordination of care. Being able to access electronic medical records (with proper HIPAA clearance of course, lets caregivers more easily share records from one doctor to the next.

Medication compliance. Doctors can help caregivers and patients locate tools to help ensure that meds are taken properly through reminders and tracking systems. The article notes that smart-pill technologies in development could send alerts to caregivers or physicians when a pill is swallowed.

Remote monitoring. Devices collect data such as vital signs, blood pressure, and blood sugar levels, and send that information to physicians or care managers for analysis. Having the right technology available can raise the confidence of caregivers in taking on these tasks.

Support groups. Doctors know that caregivers who can vent and find advice feel more supported and better able to provide care.
In the NAC survey, 88 percent said that if a health professional explained that a particular technology would help, caregivers would be more likely to try it. And why not, if a technology could simplify the stress of caregiving, it seems, and to minimize the odds of mistakes or important information slipping through the cracks.