FYI Daily
How Realistic Is National Alzheimer's Plan?
Last updated: Jan 19, 2012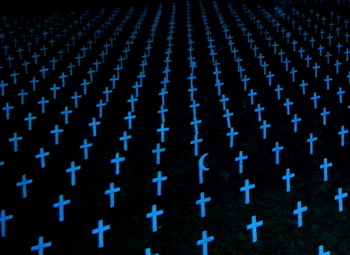 Expect to hear more in the coming weeks about the National Alzheimer's Project Act (NAPA), whose final draft is due on the desk of U.S. Health and Human Services director Kathleen Sebilius before early February, 2012. President Obama signed NAPA -- a multi-agency blueprint for battling Alzheimer's Disease -- into law in early 2011.
USA Today headlines the effort as the launching of "a national war on Alzheimer's." Others point out the hyperbole in this.
For example, the No. 1 goal stated in the early draft of the National Alzheimer's Project Act is to prevent and effectively treat Alzheimer's by 2025. That's just 13 years away -- unrealistic, according to experts cited by the Chicago Tribune. Why?
For one thing, there's no money attached to the Act.

Others note that Richard Nixon kicked off the "war on cancer" back in 1971 by signing the National Cancer Act. Forty years on, we're still fighting. Some medical challenges defy even the best intentions.

Drug treatments take years to work through the pipeline. Last week, yet another Alzheimer's medication (Dimebon) failed to improve cognitive ability in a late-stage trial and has been abandoned.

Prevention is the best shot at changing the face of Alzheimer's, some say. But Sam Gandy, an Alzheimer's researcher at Mount Sinai School of Medicine in New York, told the Tribune that such trials would "be larger, more time-consuming, and more expensive than any prevention trials ever undertaken," he said.
All too discouraging -- or is the very presence of a "war on Alzheimer's" a cause for optimism, or at least hope?
(See a neuroscientist's advice on Alzheimer's prevention studies.)