FYI Daily
Hospitals Aren't Meeting Dementia Patients' Needs
Last updated: Dec 16, 2011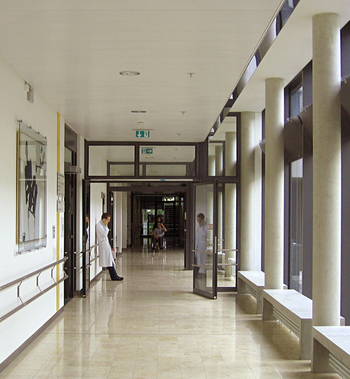 If you're caring for someone with dementia, you should know that their entering the hospital is fraught with special challenges. In England and Wales, people with dementia who enter hospitals fare much worse than those without dementia, according to a first-of-its-kind audit by the Royal College of Psychiatrists.
BBC News reports that rampant problems include:
poor communication with families
poor personal care of patients
too little done to help them access specialist services
insufficient help with basic activities such as eating
Citizens confirm these experiences with their moving personal stories in a related BBC News story.
The hope is that this report with spur radical changes; some changes already began to be made after the group's interim report was released earlier.
While this survey took place in the U.K., not the U.S., similar problems can be found in American hospitals when it comes to care for patients with dementia, because there are similar shortages of basic training.
The problem promises to grow as the population of those with dementias such as Alzheimer's skyrockets.
There are things that caregivers can do to mitigate such problems. If you're caring for someone who has dementia -- whether or not you think a hospitalization is in the offing, take time to learn hospital do's and don'ts for dementia caregivers.