FYI Daily
Honoring Veterans: The Story Behind 11-11
Last updated: Nov 11, 2011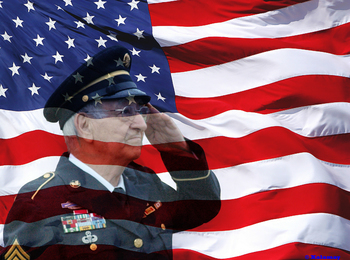 Caring for a veteran? Consider asking about wartime experiences this Veteran's Day and through the holidays. For conversation starters, National Geographic explains Veteran's Day's meaning and history, why the date 11-11 was chosen, the significance of poppies (still part of European Armistice days), and other interesting details that your loved one may be more familiar with than younger family members.
For example, did you know that Veteran's Day was first celebrated in 1919 and declared a legal holiday 20 years later? Originally called Armistice Day, it was renamed Veteran's Day in 1954, to honor those who served beyond World War 1. Also interesting: The day was moved to October in 1968 by an Act of Congress. Outraged vets campaigned to have their day restored to the eleventh day of the eleventh month -- and in 1978, it was rescheduled back to 11-11 (no matter what day of the week it falls on).
Those poppies? A reference to the WW poem "In Flanders Fields"
Remember that Veteran's Day honors all of those who have served, whereas Memorial Day is intended to honor those who have given their lives in defense of the country.
It's a wonderful opportunity for caregivers to get older loved ones talking about their military experiences and impressions, or about life in wartime, or their political world views. Aside from the social benefits to your loved one, everyone listening stands to learn a lot.