FYI Daily
Help for Hoarding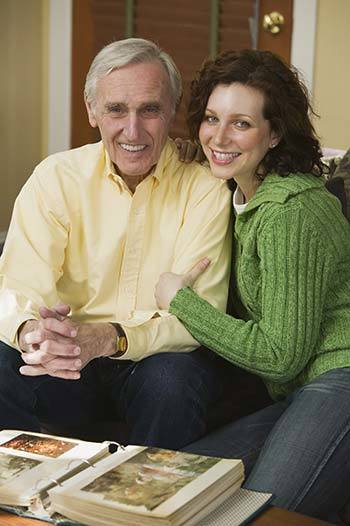 All Rights Reserved
On holiday visits, families often realize that an aging loved one is drowning in junk. Or maybe you dread moving day to an assisted living community because it means dealing with decades of unsorted stuff.
Coping with someone else's clutter can be as hard emotionally as it is practically. Some help:
Realize that you may be dealing with more than "stuff."
You may already have been aware of a packrat, "saver," or collector, whose love of gathering goods has piled up over the decades. Sometimes an older adult becomes to frail to keep up with stuff. But then there are the hoarders, cases that are either a sudden change or an old habit that's taken a turn for the worse. Hoarding can have many causes, ranging from obsessive compulsive disorder to dementia. Loneliness is another surprising trigger.

Draw the line at safety.
Whatever the reason, piles of papers and mail are a fire hazard that shouldn't be ignored. Stuff lining floors and stairs can be a trip-and-fall danger.

Start small.
Tackle one project at a time, easiest first, says psychologist Robin Zasio, author of The Hoarder in You: How to Live a Happier, Healthier, Uncluttered Life, who appears on the TV show "Hoarders" and directs the Anxiety Treatment Center in Sacramento. Jane Brody of The New York Times calls the book "about the best self-help work I've read in my 46 years as a health and science writer" -- which is really saying something!

Declutter in a systematic way.
Zazio recommends creating three piles: Keep, Donate, Discard. (And Brody urges avoiding her own fourth pile, Undecided, which only winds up getting shifted from place to place in the home.)

Be kind.
Respect is important when helping a loved one downsize. Here's a great tip from a Caring.com member: take a photo of favorite collections.

See more tips on how to get rid of junk.