FYI Daily
Alzheimer's Books
Last updated: Oct 05, 2012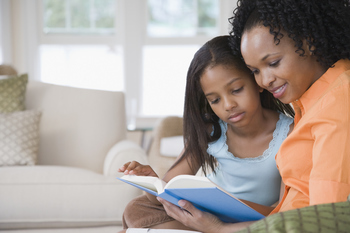 A new picture book landed on my desk recently with illustrations and a story as engaging as the any of the billions I'd read over and over to my four kids (well, it seemed like billions!). But the topic of this one was definitely different: Alzheimer's disease.
If you want to help a child understand a relative's dementia, it's easier than ever to use a book to help. Reflecting skyrocketing disease rates, children's books about Alzheimer's are a growing genre. A new study in the American Journal of Alzheimer's Disease and Other Dementias found that 33 such books were published between 1998 and 2009 -- and a quick search on Amazon.com reveals still more, including the just-released one I enjoyed, Grandpa Monty's Muddles by Marta Zafrilla and Miguel Angel Diez.
Paula Span of "The New Old Age" blog asked a New York Times book reviewer to choose some of the best -- stories that would engage a child without boring the adult reader. She named:
When using stories to explain Alzheimer's to kids:
Assure them that you can't "catch" Alzheimer's. Only 12 percent of the books studied did, Span notes.

Talk about the kinds of symptoms your child may be seeing, as a book may not do this. The Washington University researchers behind the study note that most of the books avoid discussing non-cognitive symptoms like agitation, depression, and sleep problems, or functional limitations like being unable to drive. Age-appropriate straight talk is helpful to de-mystify what your child may be seeing.

See more tips on how to tell children about Alzheimer's disease.