FYI Daily
Healing Hearts: Marriage Improves Heart-Surgery Outcomes
Last updated: Mar 06, 2012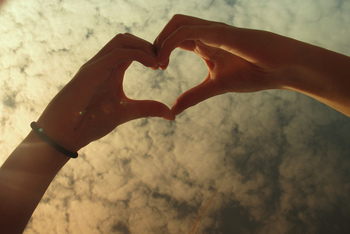 If you're the spousal caregiver to someone undergoing a common heart surgery, your very presence may improve his or her odds of survival. A new Emory University study found that married adults were more than three times as likely as single people who have the same surgery to survive the next three months.
Those three months are considered a critical post-operative period for those undergoing coronary artery bypass surgery. And the protective effects of being married seem to continue for the next five years, reports Newswise. Overall death rates were twice as high for single surgery patients as married ones.
"The findings underscore the important role of spouses as caregivers during health crises," says sociologist Ellen Idler, lead author of the study, which appears in the March 2012 issue of The Journal of Health and Social Behavior. "And husbands were apparently just as good at caregiving as wives." (There were no differences in gender in the outcomes of the 500 patients; all were interviewed before either emergency or elective coronary bypass surgery, and their cases were followed later.)
Researchers haven't teased out why being married is so protective. One possibility is psychological: The married patients reported that they felt more confident about managing pain, discomfort, and worry afterward. They may also have received better care post-operatively from mates.
Another benefit to having a spouse: Patients who survived more than three months were approximately 70 percent more likely to die during the next five years if they were single -- possibly because more of the single subjects smoked. Spouses seem to influence smoking behavior, the researchers said.
Unfortunately barely half of U.S. adults are currently married, the lowest percentage ever, according to the Pew Research Center. No studies yet on whether, in the right circumstances, devoted caregivers such as adult children or friends of heart patients can replicate the loving -- and health-giving -- connection of a spouse.
Image by Flickr user Krystal T, used under a Creative Commons license.