FYI Daily
Glen Campbell, Still on the Line Despite Alzheimer's
Last updated: Nov 08, 2011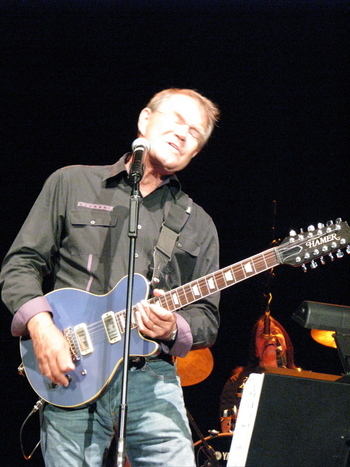 This week's Country Music Association Awards are a reminder that Coach Pat Head Summitt isn't the only one proving that an Alzheimer's disease diagnosis doesn't immediately stop a person from thinking, doing, and maintaining his or her soul. Country-music legend and actor Glen Campbell, 75, who's being honored at the CMA with covers by Brad Paisley, Vince Gill, and Keith Urban has been accomplishing the same thing on a thumbs-up tour and new album, despite his own announcement in August that he, too, has Alzheimer's.
In case you've wondered how that's going, don't miss this clip of Campbell singing "Wichita Lineman" to Ellen Degeneres on her TV talk show recently. Especially don't miss the last line.
Just a reminder that not all the Alzheimer's news out there is downbeat.