FYI Daily
Get Your Fluzone: New Flu Vaccine More Widely Available This Year
Last updated: Nov 03, 2011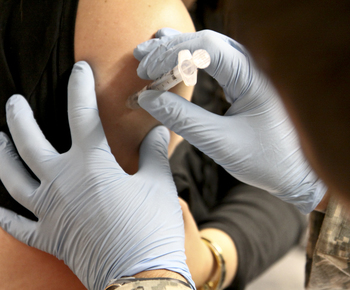 Flu season is here -- and so is a new flu vaccine for older adults. Although Fluzone High Dose debuted in the 2010-2011 flu season, this new influenza vaccine tailored to create a stronger immune response in older adults, wasn't widely available. As of this fall, it will be.
The special shot contains four times more antigen -- the part of the vaccine that stimulates the immune system -- than the standard flu shot. That's a boost to older immune systems, which weaken over time. After a standard shot, many older adults still get the flu. Complications from having flu (like pneumonia) also are more dangerous as you age.
Fluzone High Dose is about twice as expensive as the standard flu shot, but is covered by Medicare, according to Johns Hopkins Health Alerts. Fluzone High-Dose was approved by the FDA in 2009.