FYI Daily
Get Bad Older Drivers Off the Road...But Which? How?
Last updated: Feb 24, 2012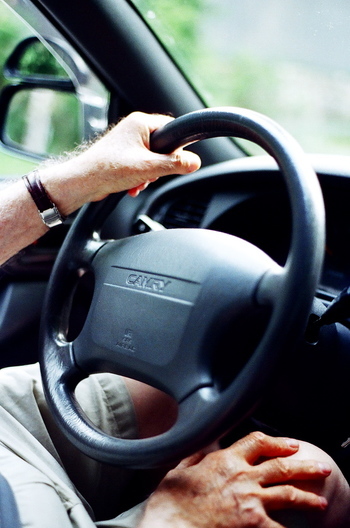 Got an iffy older driver in the family? Transportation experts are mulling through some of the same issues you may be: How to keep keep older Americans on the road as long as safely possible -- and how to keep them off the road when others' lives are endangered.
A new report finds that drivers over 65 account for 8 percent of highway miles driven -- but 17 percent of all traffic fatalities. And the proportion of licensed older drivers is expected to rise from one in six currently to one in five by 2025. Already one in five drivers is over 65 in Connecticut, West Virginia, and Florida. Ninety percent shun public transit and prefer to drive their own vehicles.
"There is a significant concern about a growing number of older motorists navigating difficult traffic situations," said Frank Moretti, director of policy and research for TRIP, the transportation industry-funded research group that conducted the study, in a Reuters report.
Among the proposed solutions to help older drivers:
Better street lighting

Brighter signage with bolder lettering

Longer highway merging and exiting lanes

Rumble strips ahead of intersections to let you know they're coming up

Better education about when to give up the keys. (Ah, the tricky part.)
Meanwhile, up in Canada, lawmakers are coming at it from a different angle -- crackdowns on older drivers and those with suspected dementia, reports the Toronto Star.com.
Proposals stirring up considerable local controversy call for better training for family doctors on reporting cognitively impaired patients who drive (they're legally required to do so in Ontario, but often don't); more rigorous on-road testing of older drivers; and the introduction of graduated licensing for some older drivers (such as those with poor eyesight) who, like teenage drivers, wouldn't be allowed to drive at night or on certain highways.
Time for tougher measures? Or, (given that the changes affect every current driver's future), time to be careful about what we wish for?
Image by Flickr user jessiejacobson, used under a Creative Commons license.