FYI Daily
First-of-Its-Kind Alzheimer's Prevention Trial
Last updated: May 15, 2012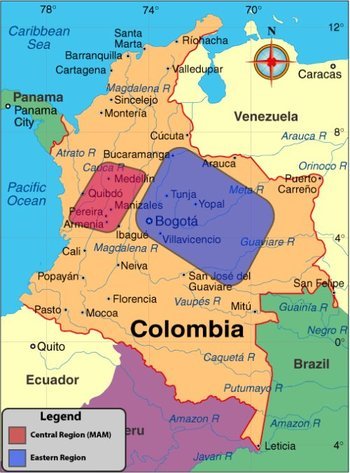 Maybe you've heard of the cursed clan in Columbia thought to have more members with Alzheimer's than any family on earth, thanks to a genetic mutation that causes cognitive impairment in the 40s and full-blown dementia by 51. All eyes in the Alzheimer's research community are on a new, $100 million, five-year clinical trial aimed at preventing the development of disease in 300 members of this family.
It's "the first to focus on people who are cognitively normal but at very high risk for Alzheimer's disease," Francis S. Collins, director of the National Institutes of Health, told the New York Times.
Within two years, researchers hope to have a read on whether the intervention is making a difference. That finding would have implications for research toward preventative drugs for those who have more conventional Alzheimer's disease. Only a very small percentage of cases have the genetic early-onset form seen in the Columbian family, but increasingly research on all forms of the disease is focusing higher upstream in the process of Alzheimer's development, at the earliest stages of development, in hopes of finding a treatment that stops development in its tracks.
Tuesday, plans were announced for a similar kind of study to be done on those thought to be at increased risk for conventional Alzheimer's -- subjects who have early biomarkers for disease, but don't show any outward symptoms yet.
The Colombia early-onset trial will be financed with $16 million from the National Institutes of Health, $15 million from private donors through the Banner Institute, and $65 million from Genentech, the American manufacturer of the drug being tested, Crenezumab, reports the NYT. Crenezumab attacks the formation of amyloid plaques in the brain.
The early-onset trial starts early next year. (The conventional trial is still being planned.)
Image by Flickr user INeedCoffee/Coffee Hero, used under a Creative Commons license.