FYI Daily
Everyone Wants the New Alzheimer's Drug
Last updated: Feb 12, 2012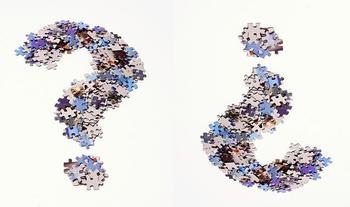 Families of those with Alzheimer's -- including, judging from our mail and comments, many Caring.com members -- are clamoring for the skin cancer drug that was serendipitously found to 'wash away' Alzheimer's disease'-- in lab experiments. People are asking: Where can I get this drug? How can I get my loved one in a trial? Can I get a doctor to prescribe it for my husband-wife-mother-father-grandparent with Alzheimer's right now?
Here's what's known thus far, according to follow-up reports by The Wall Street Journal and elsewhere:
The drug (bexarotene) hasn't yet been tested on any humans with Alzheimer's disease. So no one knows what a safe or effective dosage might be -- or even if it works on people. The very preliminary studies were done on mice. It's typically a big jump to replicating in humans lab results on rodents.

Researchers at Case Western Reserve University in Cleveland, Ohio, where the discovery was made, say they will begin a safety study in 12 healthy patients next month. There are no current plans for a larger clinical trial of Alzheimer's patients.

It's theoretically possible to obtain off-label use of the drug for Alzheimer's, since it's already F.D.A.-approved for cutaneous T-cell lymphoma (a rare cancer), but doctors say they aren't inclined to do so without further study, given how little is known at this point.

The main side effects of the drug (when used for skin cancer) include high cholesterol, high triglycerides, fatigue, and rash "" but the long-term effects if used to treat Alzheimer's are unknown.

The U.K. Daily Mail reports that Targretin is now used in 26 countries and has been available for 13 years - but there are no reports of it boosting memory, as patients have not lived long enough to suffer from Alzheimer's.

Off-label use of the drug would cost more than $1,200 a month and not be covered by insurance, experts say.

The drug is marketed by the Japanese manufacturer Eisai, under the trade name Targretin. Patents start to expire this year. What might happen when a generic is available is anyone's guess at this point.

Scientists are also excited about exploring similar drugs that may work in a similar way. Even though the current state of things sounds frustrating to families hard-hit by Alzheimer's, this development and others (like the recent discovery of how Alzheimer's spreads) mean that the Alzheimer's community is at least experiencing a renewed sense of possibility.
Image by Flickr user rodaniel, used under a Creative Commons license.