FYI Daily
Do You Find Joy in Alzheimer's?
Last updated: Feb 16, 2012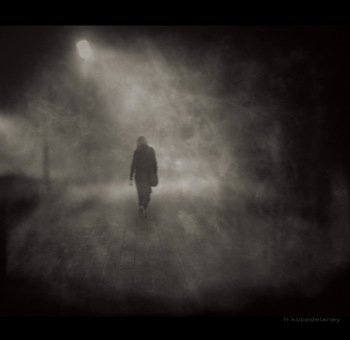 Alzheimer's advocates often make the point that the disease isn't just "what it is" but how we see it. Do we view our loved ones as victims of a terrible tragedy that has robbed us of them, replaced by hollow facsimiles? Or do we embrace this latest iteration of who they are and look for the joyful moments and life lessons within? Essayist Robert Leleux argues for the latter in a New York Times "Well" guest post.
Writing about his grandmother, who went from feisty and crusty to mellow and forgiving of long grudges (including against his mother), Leleux argues that his own "failure to accept the change she was undergoing" is the source of his grief over her condition.
He says that being with her taught him to live in the moment more. He believes that people with Alzheimer's still have "wisdom and insight" that shouldn't be discounted.
He writes: "I routinely hear right-minded, enlightened folks, who would never think of labeling a child 'retarded,' describe people with Alzheimer's as having 'lost themselves,' as being 'already gone,' or even as members of 'the living dead.'"
It's essential that we reassess our thinking about the elderly and dementia, which is mired in the thinking of limiting, derogatory labels, he says. We shouldn't focus on what's lost, he believes, but what's there -- and that's the path to finding the joy in Alzheimer's.
His argument is one that many Alzheimer's caregivers can relate to. But perhaps not all of them. One wonders, for example, if he might find this perspective harder to adopt if his experience were with, say, a life partner rather than a grandmother. And some may argue that the stage of Alzheimer's influences such thinking. Is it easier to find peace and joy "in that struggle to be present, to appreciate every minute spent 'walking her to the garden gate,'" as he describes it, with someone who's experiencing mid-stage "pleasant dementia", compared with the very different experience of the severe stage?
Only those who are on this Alzheimer's road can say for sure -- and even then, the scenery and the feelings inspired by one's personal stretch of road are probably different for all.
Image by Flickr user h.koppdelaney, used under a Creative Commons license.