FYI Daily
Dementia Care Costs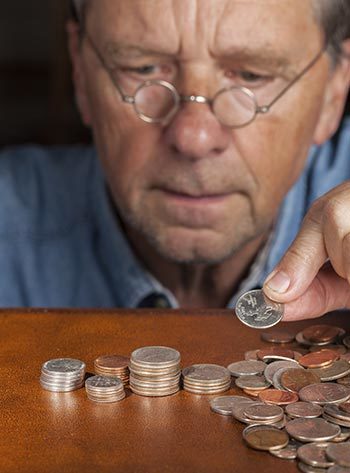 All Rights Reserved
From the Department of Tell Me Something I Didn't Already Know: Caring for a loved one with Alzheimer's disease can be stupendously expensive, says a new report in The New England Journal of Medicine. That's not news for the millions of caregiving families emptying their pocketbooks over the long haul of Alzheimer's care.
But the scale of the costs may be: Alzheimer's is the most expensive disease to treat, more expensive than cancer or heart disease, according to the research. How expensive? Try to the tune of $157 billion to $215 billion -- a year. That breaks down to roughly $41,000 to $56,000 per case, exclusive of costs for other chronic illnesses the person may have.
The research comes from Rand Corporation economists and was sponsored by the National Institute on Aging.
Where does the money go? The report doesn't offer breakdowns, but ask any caregiver and he or she can easily count the ways:
Medical costs.
There's no cure for Alzheimer's, but families buy medications, pursue neurological exams, and take on the costs of other associated care not covered by Medicare or insurance.
Hired helpers.
Elder companions, geriatric care managers, in-home caregivers, nighttime nursing aides, adult day programs, and the like aren't always covered by insurance. The bulk of costs, says the report, is from helping people live at home or in nursing homes as they become increasingly frail and impaired.
Long-term care costs.
By age 80, 75 percent of those with Alzheimer's disease live in a nursing home, compared to 4 percent of those without the disease, data shows. And "the long good-bye" can stretch for years, even decades, for some.
Lost wages.
Family members report losing work hours, downscaling hours, or even leaving jobs entirely in order to look after a loved one as Alzheimer's progresses.
All the associated miscellany.
Taxis, when Dad can no longer drive. Canes and special shoes for unsteady feet. Incontinence products, for when bladder control becomes a problem as the disease progresses. Six in ten caregivers worry about caregiving's impact on their savings, found a 2011 Caring.com survey.
Financial mismanagement and fraud.
This isn't mentioned in the Rand research. But trouble with managing finances is a common early Alzheimer's symptom, and families don't always recognize the signs that a loved one is losing financial control. Older adults with early dementia -- perhaps not yet recognized by their families -- are often especially vulnerable to elder fraud.
And that list doesn't touch the other "costs" involved with Alzheimer's care. These costs -- to caregivers' physical health, to their mental health, to their careers, to their relationships -- carry both economic and psychic price tags.
As the rate of disease climbs every year, all these costs (counted and uncounted) will, too.
Which is frightening enough to think of in a global way. And downright unnerving when you're staring at your own dwindling bank account, having sold the folks' house and liquidated their assets. It can be hard for a caregiver not to wonder how you'll make it through to the disease's sad end -- much less who'll pay the costs of looking after you in another 10, 20, 30, or more years.
Last year the government earmarked half a billion dollars for Alzheimer's research -- more than ever before, but still far less than the $6 billion we spend on cancer and $3 billion spent on HIV/AIDS. This new $215 billion annual price tag on Alzheimer's care makes any amount for prevention and treatment research for Alzheimer's seem like too little, though hopefully not too late.