FYI Daily
Davy Jones: Even Heartthrobs Get Heart Attacks
Last updated: Feb 29, 2012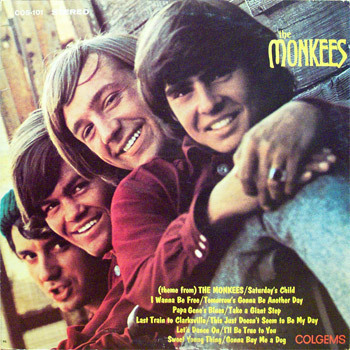 The death of Davy Jones of "The Monkees" fame at 66 from a heart attack seems impossible to fans for many reasons related to the illusion of youth. He was the Justin Bieber of his day, after all, and who can imagine the 21st-century moptop heaving a heart attack? And Jones -- the "cute" Monkee, the Paul McCartney of the "Pre-Fab Four" as the fake band was derided -- still retained his youthful heartthrob aura into midlife.
Jones was also seemingly active and fit -- he had just performed February 19 in Oklahoma and "seemed fine," had performances lined up this spring. In fact, the former jockey had been outside, working with his horses at his Florida home, when he fell ill and was taken to the hospital, according to TMZ and other reports.
Not least, 66 seems far too young for a fatal heart attack. Apparently on the morning he died, Jones began having difficulty breathing -- which is, in fact, one of the surprising signs of an unhealthy heart. There was no word in the early reports if he'd been plagued by other problems, was taking a statin drug for worrisome cholesterol levels, or was even considered a heart-risk candidate.
Caregivers have a right to be doubly startled by the news, given that the average caregiver is a 49-year-old woman. That means that, once upon a time, a fair share of family caregivers had sung along to "I'm a Believer" and "Last Train to Clarksville," swooned over Jones in Tiger Beat, carried metal Monkees lunchboxes, or watched the 1971 "Brady Bunch" episode where Marcia was president of the Davy Jones fan club and he made an appearance on the show.
Hard to believe the mega-hit TV show, conceived as a Beatles knock-off, only ran from 1966 to 1968. Cast- and band-mates Mickey Dolenz, Mike Nesmith, and Peter Tork are still alive. Seems fitting, if unbelievable and tragic, that the upbeat, sprite-like "Daydream Believer" would die on Leap Year Day.
Image by Flickr user Epiclectic, used under a Creative Commons license.